Polkesyo Personnel Awarded by The Ministry of Health
20 Nov 2023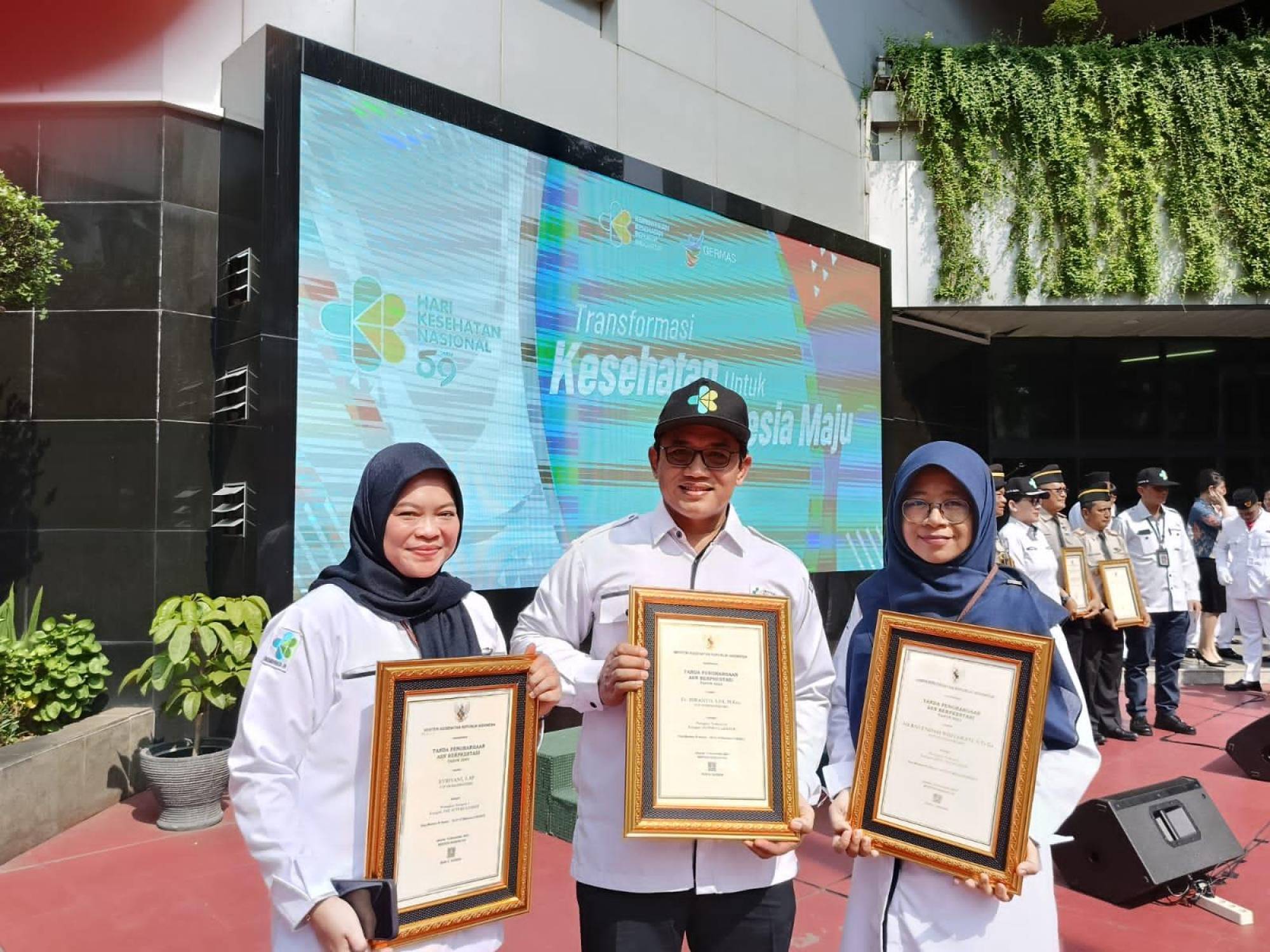 Polkesyo succeeded in adding institutional achievements at the individual level.
On the occasion of the 59th National Health Day, the Ministry of Health presented several Achievement Awards to selected State Civil Servants (ASN) within the Ministry. Three personnel of Polkesyo received the awards. The First Award was given to the Director of Polkesyo, Dr. Iswanto, S.Pd, M.Kes, as the Third Best in the Inspiring Leader Category. The second award was awarded to Evriyani, S.AP as the Third Runner up in the Future Leader Category and the third award was won by Herni Endah Widyawati, S.Tr.Gz as First Best in the Best Innovator Category.
Through the awards, it is expected by the Indonesian Ministry of Health that other State Civil Servants were to increase their motivation and performance as hard work would not go unnoticed and deserve appreciation.
Furthermore, these achievements could boost Polkesyo as an institution to aim at being excellent, cultured, and world-class.